About Us

OUR BACKGROUND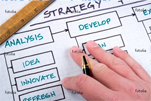 We are a leading Information and Communication Technology (ICT) company providing mission critical and operational ICT solution(s) for key industries in Malaysia. iMIS InfoTech (iMIS) is formed by a group very experienced ICT professionals with extensive hands-on knowledge, primarily in major IT Managed Services, selective and strategic ICT Outsourcing initiatives. We have abundance skills on large scale ICT Project Management and Implementation, particularly for mission-critical Enterprise Application Solutions, ranging from a wide spectrum of Industry specific solutions.
With a portfolio spanning Business Intelligence Solutions, Document and Imaging Management Solutions, Spend Management Solution, Systems and Infrastructure Solutions, IT Managed Services and ICT Management Consultancy Services; the company adds value to its customers' businesses by collaborating, integrating and implementing the latest industry driven technologies and solutions, along with key enterprise applications integration services.
In today's digital economy and ever challenging and changing business landscape, we strive to enable companies to apply and leverage effectively on Information and Communication technologies and provide transformation in key business processes to solve/improve critical business imperatives. We believe in harnessing the strength of Information and Communication Technology to ensure that real benefits to businesses are realized. Our mission is to align constantly the business strategic objectives with ICT Services initiatives, which are cost effective and achievable. We offer Business-IT solutions in collaborations with business partners and technology providers, to enhance these industries. Our primary focus industry is in the Defense, Naval and Maritime Industry, Financial Services, Telecommunications and major Government sectors.
We constantly strive to collaborate and work closely with our clients to achieve improved business objectives long term.

OUR COMMITMENTS


Our Commitments to Clients are:
Flexible and Suitable Solutions to adapt easily to changing business needs.
Constantly communicate and collaborate with Clients to ensure objectives are achieved.
Timely Delivery of solution with quality.
Continuously meet the business requirement of the Industry.
Enriching business benefits with the right sets of solutions and services.
OUR VISIOn

To grow the company to be a niche provider of Outsourcing services particularly for the Defence, Maritime and Shipping industries - in line with Government's objectives, to build local expertise.
OUR MISSION

To be the leading Malaysian company, in providing technical & operational expertise in designing, developing, integrating and delivering a comprehensive set of Information and Communication Technology Solutions to meet the Customers' changing needs.
Contact Us
iMIS InfoTech Sdn Bhd

Level 16, Pavilion Tower,
Jalan Raja Chulan,
50200 Kuala Lumpur,
Malaysia.
Tel:
+603 2182 9668
Fax
: +603 2182 9797
Email:
info@imis-infotech.com